Institute of Management Services News
UK Employment Contracts Supreme Court Judgememt
The Supreme Court has handed down its long-awaited landmark ruling in the appeal of Newcastle upon Tyne Hospitals NHS Foundation Trust v Haywood, that notice of termination takes effect neither when the termination letter is posted by the employer, nor when it is put through the employee's front door – but when the employee actually reads it.
The judgment, published on 25 April, has far-reaching consequences for both employers and employees as it looks set to trigger changes to all employment contracts in the UK.
The ruling means that in the absence of an express clause in a contract outlining when notice is deemed to be given and take effect, a term will be implied that notice will take effect from when it has been received and read by the employee, having first had a reasonable opportunity to do so.
The full judgement can be seen at:
https://www.supremecourt.uk/cases/docs/uksc-2017-0074-judgment.pdf
Posted on: 26-Apr-2018@12:54:05, updated on: 26-Apr-2018@12:54:05.
Supporting Employees Mental Health
The majority of UK employers fail to meet basic standards when it comes to supporting their staff with mental health, a study released to coincide with Stress Awareness Month has revealed.
Poor mental health is the most common reason for people to take time off work, costing businesses an estimated £10.6bn in sickness absence and £21.2bn in reduced productivity per year, according to NHS data.
Whilst 93 % of employers considering workplace wellbeing to be an important business need, more than a third of companies do nothing to support the wellbeing of their staff, the new survey from independent charity Health@Work has shown.
It is known that the two biggest causes of workplace absenteeism are musculoskeletal problems and stress, conditions that Theinked to each other and to mental ill-health.
The biggest proportion of these issues are attributed to 'presenteeism' – turning up at work when you are ill, and/or underperforming because of stress, long hours, excessive workloads, lack of control and poor working relations.
An analysis by the NHS of 12 million GP-issued fit notes found that one in three were linked to mental or behavioural disorders. The number of workers signed off sick or placed under restricted duties because of stress or anxiety increased by 14 % between 2015-16 and 2016-17.
Posted on: 25-Apr-2018@13:52:19, updated on: 25-Apr-2018@13:52:19.
Unproductive meetings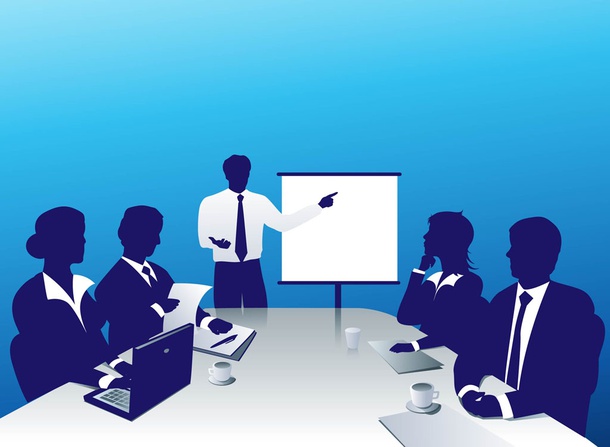 Meetings take up an ever-increasing amount of employees' and executives' time. While meetings can be a useful strategy and process for sharing work progress,and connecting with others, excessive and poorly run meetings can have a significant negative effect on productivity and employee motivation.
In a report by Harvard Business Review more than 70% of the 182 senior managers surveyed agreed that meetings are unproductive and inefficient. Respondents said meetings keep them from completing their own work (65%), come at the expense of deep thinking (64%), and miss opportunities to bring the team closer together (62%).
Another study by Sharp Europe found that 63% of meetings didn't have a planned agenda. A Microsoft study indicated that unclear objectives, lack of team communication and ineffective meetings are among the top time wasters that workers around the world say make them feel unproductive for as much as a third of their workweek on average.
Posted on: 02-Apr-2018@15:51:38, updated on: 02-Apr-2018@15:51:38.
European Productivity growth in 2018
In recent years the UK has had rapid job growth but at the same time its economy has performed consistently below European productivity growth.
The UK economy has moved from the top of the Group of Seven table of growth rates in 2016 to the bottom in recent quarters, is struggling to overcome the combined Brexit effects plus a depreciation in sterling.
It is predicted that the eurozone single currency bloc will experience a productivity revival in 2018 with a return to pre-financial crisis levels. Sadly it is also predicted that the UK will not share in this improved economic performance.
Posted on: 01-Apr-2018@13:16:45, updated on: 01-Apr-2018@13:16:45.