Institute of Management Services News
No clear link between pay and performance
Recent research indicates that only a third (37%) of employees see a clear link between their pay and performance, research which raises concerns that workers could become disgruntled as wages remain squeezed.
The Willis Towers Watson Global Workforce Study, which gathered responses from more than 36,000 employees across a range of industries, also revealed that only two in five (40%) of employees felt their managers made fair decisions linking performance to pay. Less than half (46%) said their organisation clearly explained its reward programmes.
Willis Towers Watson also surveyed 2,004 companies worldwide and discovered that only 58% of UK companies thought employee performance was being fairly reflected in pay decisions.
Posted on: 16-Oct-2017@16:04:30, updated on: 16-Oct-2017@16:04:30.
UK Productivity continues to be poor
The UK economy's decade-long struggle with low productivity is showing no sign of improvement. In the second quarter of 2017, output per hour fell by 0.1%, after falling 0.5% in the previous quarter, according to data released by the Office for National Statistics.
The problem is much worse when compared with other large advanced economies. In the UK, productivity, measured by output per hour worked, was 15.1% below the average for the rest of the G7 in 2016, almost unchanged from 2015. Measured by output by worker and the UK's productivity was 15.4% below the average for the rest of the G7 last year, slightly improved from 16.1% in 2015.
In 2016 the UK's productivity—measured both by output per worker and per hour worked—was only better than Japan and Canada's but much lower than its major European trading partners and the US.
Posted on: 15-Oct-2017@16:44:37, updated on: 15-Oct-2017@16:44:37.
UK Managers are poorly trained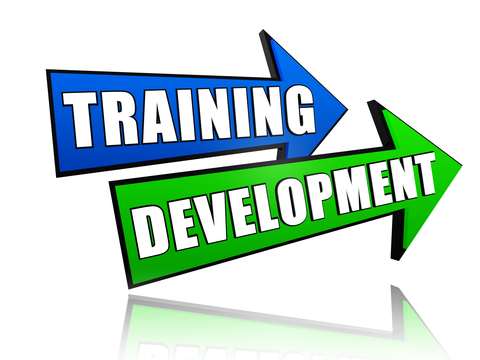 Ann Francke the chief executive of the Chartered Management Institute (CMI) has indicated her concerns relating the the training of UK managers. The UK invests less money in training managers than its competitors do, and as a result performs poorly in this area by comparison.
A new report from the Centre for Social Justice has found that businesses are effectively wasting the potential of the bottom 20 per cent of their workforce, by failing to invest in staff training and apprenticeship programmes. CMI research has shown that both boost productivity.
Research indicates that businesses often overlook investing in management training, with less than 30% offering training for their first-time managers. This effectivelly means UK businesses have 2.4m untrained managers
Posted on: 06-Oct-2017@17:10:03, updated on: 06-Oct-2017@17:10:03.